What kind of world are we living in?" – German Reggae-artist Uwe Banton poses this question insistently in his new single "What Kind Of World".
In a time where so much is beyond our control and we almost long for a normality we never thought we would be longing for, this energetic Roots-Reggae-song comes just at the right time to remind us to face up to pervasive, worldwide greed. Once again Uwe Banton, who might well be called a veteran in the German scene, delivers a strong conscious tune, that offers Rastafarian philosophy as an alternative to the status quo and demonstrates that we can't keep on going like this – "The rich and poor will have to bleed".
"What Kind Of World" is both the second single to Uwe Banton's upcoming album "Free Your Mind", as well as Yutman Records' "Rasta Riddim Vol. II", to be released digitally on March 26th.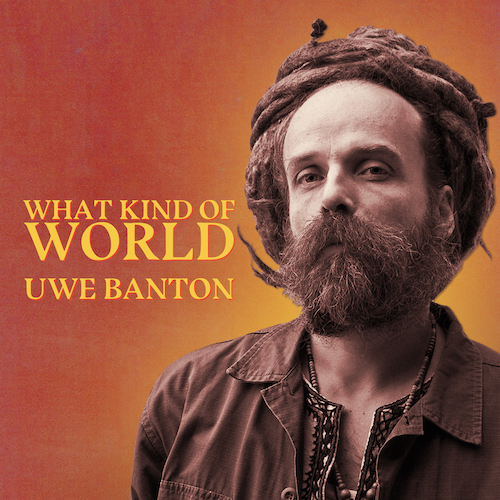 A powerful riddim and tough tune, whose mix-parts make us miss live concerts even more! Performed by the musicians of the Evolution Band, mixed and mastered by Ganjaman, and produced by Jon Moon at the Planet Earth Studios in Berlin, "What Kind Of World" will be released on February 26th by Yutman Records.