Daddy U Roy one of our VETERAN JAMAICAN reggae DJ and vocalist has passed away. Also known as Ewart Beckford, was Born on September 20, 1941, in Jones Town, Saint Andrews Parish, Kingston raised within a religious and musical family. Influenced by many but especially the vocal phrasing of Louis Jordan.
Daddy U Roy started his professional career as a DJ in 1961 on Dickie Wong's sound system (originally called Doctor Dickies later changed to Dickies Dynamic) moving later to the Sir George the Atomic sound system. He then worked on Sir Coxsone Dodd's sound system where he ran the number two set while King Stitt "The Ugly One" ran the main set.
This was followed by a period with Sir Percy before he moved to King Tubby's Hometown Hi-Fi sound system. His first single "Dynamic Fashion Way" (1969) was a Keith Hudson production.  It was followed by the Lee "Scratch" Perry production "Earth's Rightful Ruler" with Peter Tosh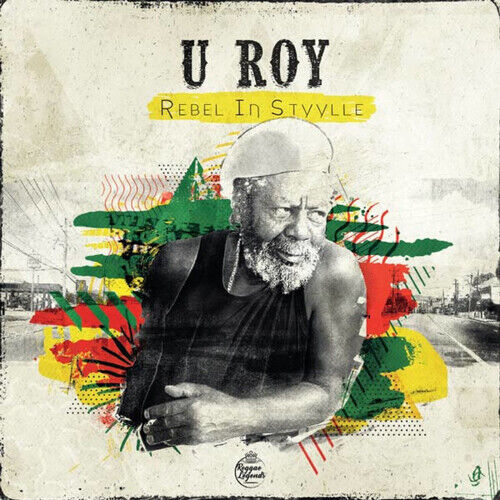 Heavily influenced by Rastafarianism with lyrics from his earliest singles to his latest album Pray Fi Di People. His second single "Earth's Rightful Ruler" (1969) opens with words of Rastafarian faith given in the Ethiopian language Amharic:
Daddy U Roy's "Joyful Locks" (1975) is a DJ version of Linval Thompson's "Don't Cut Off Your Dreadlocks"; an encouragement to others to keep their dreadlocks and to "let it grow". The original song and Daddy U Roy's DJ version both allude to the biblical Samson who as a Nazarite was expected to make certain religious vows including the ritual treatment of his hair as described in Chapter Six of the Book of Numbers.
He had international fame in 1980 when the pop group Blondie had a world-wide hit with the reggae track The Tide Is High which prompted Virgin to re-release the original Paragons' track from 1967 and the 1971 U Roy version as a single that same year.
Daddy U Roy is one of dancehall's most influential figures and recognised as founder of Stur Gav, he exposed aspiring deejay and singing talents including Josey Wales, Charlie Chaplin, Frankie Paul, Tenor Saw and Early B. He is also credited for opening the door to allow rap and dancehall artistes to realise huge profits from a craft he, along with Count Machukie and King Stitt, created and perfected.
Daddy U Roy's death comes in the middle of celebrations for Reggae Month in Jamaica which focuses on the impact of the musical genre on the country's social, cultural, and economic development. 
Daddy U Roy will be sadly missed as one of our Reggae and Dancehall icons and we pay our respect on Saturday night 20:00 to 22:00 GMT with Likkle Minty's Radio Show Tribute to Daddy Uroy.